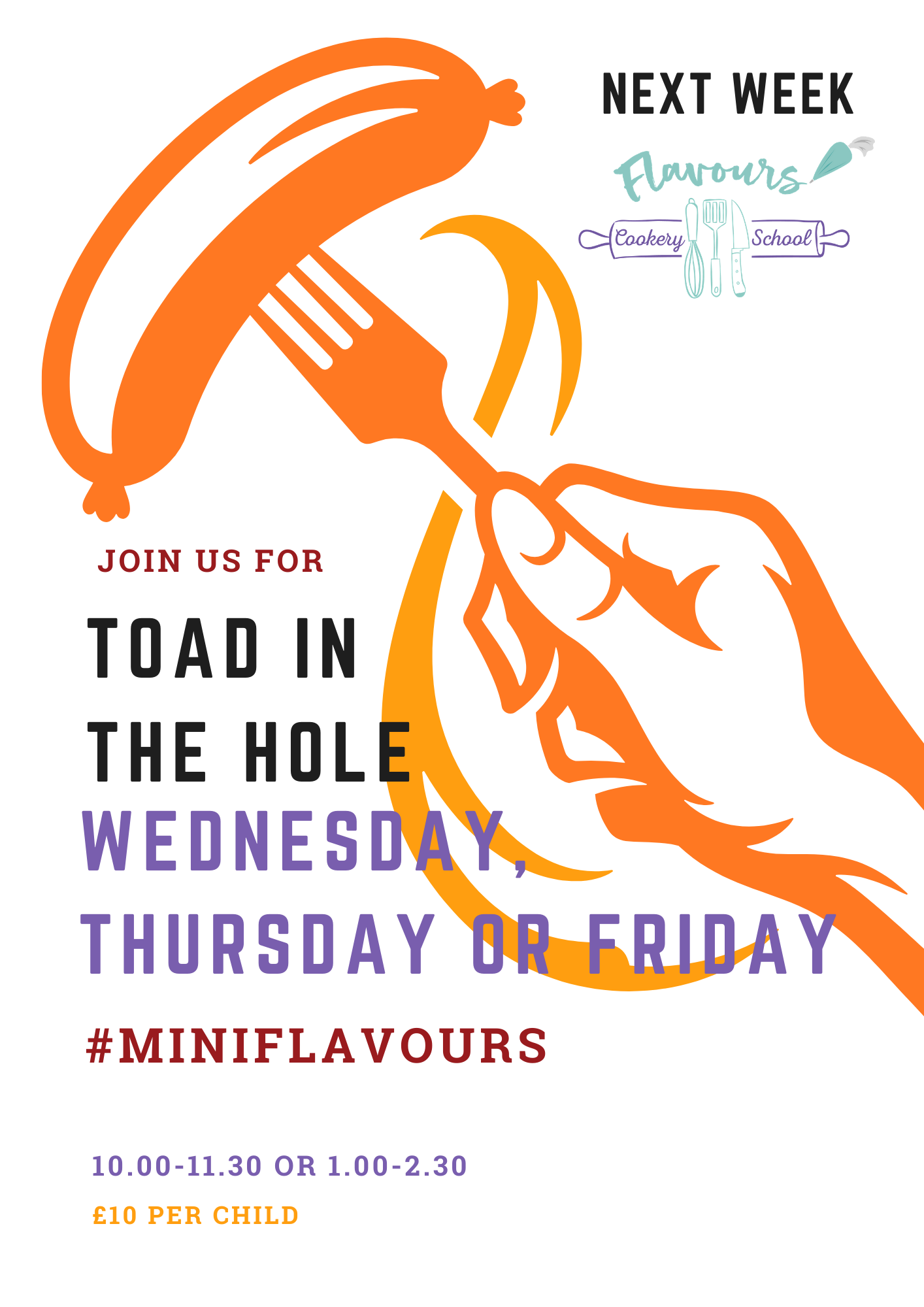 Mini Flavours
18
18 people viewed this event.
This week we will be making toad in the hole using Farnsworth Sausages.
*Please write in the comments box if you would like vegetarian sausages
*Suitable for children 2-5 years old (and their siblings)
£10.00 per session
Or £55 for 6 sessions
*
Wednesday 10.00-11.30 OR 1.00-2.30
Thursday 10.00-11.30 OR 1.00-2.30
Friday 10.00-11.30 OR 1.00-2.30
*
Your child with your support will learn essential life skills for the kitchen & create an array of fresh & tasty food ranging from apple crumbles, pizza, chicken & ham pie, cupcakes or confetti cake. Each week we will make something different & we encourage the groups to help decide what to make the following week.
Whichever class you opt for, you can expect a warm and friendly welcome along with a wealth of tips, tricks and recipes.
*
Due to current Covid regulations our sessions are limited to 5 families – all our tables are spaced 2m apart & we kindly ask for parents to remain with their child & remain seated at their table where possible.
*
COVID RULES APPLY, HANDWASHING FACILITIES & HAND SANTISER PROVIDED, FACE MASKS MUST BE WORN BY ANYONE OVER THE AGE OF 11, SMALL GROUP SIZES