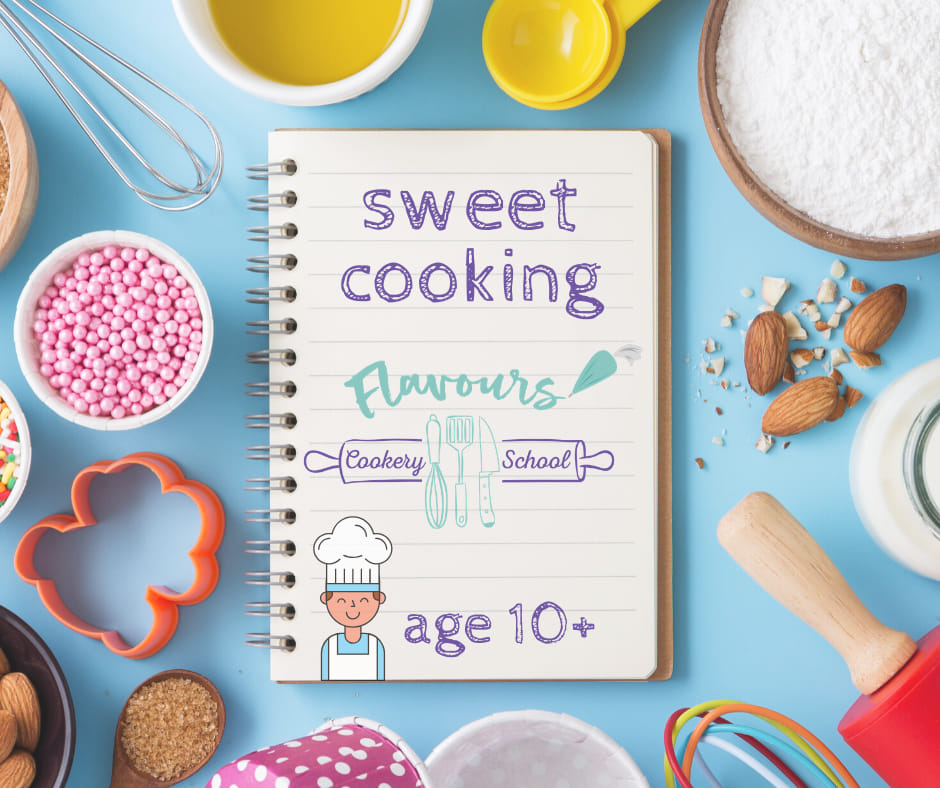 Ready, Steady, Cook: mini raspberry tarts & chocolate chip cookies
by Flavours Cookery School
633
633 people viewed this event.
Come and make learning fun with our interactive team. During todays session you will be hands on in the kitchen making: mini raspberry tarts & chocolate chip cookies
This class is entirely hands-on, so you will be rolling up your sleeves and will make your own patisseries. You'll have plenty to take home and share with your family and show off your new found culinary skill (To serve a max. of 4 people).
Get ready to learn to cook mini raspberry tarts & chocolate chip cookies in our 90 minute class (All ingredients and recipe card included) or stay all day to enjoy lunch with us, along with the session in the morning where you will be making Madeleines & profiteroles… 10.00-2.30 for £60pp
Our classes are suitable for vegetarians, vegans and anyone with a allergy….Please speak directly to Carolyn or Louise prior to booking to ensure that we are able to fully support you
All classes are held at our cookery school based in Whalley.
We will be implementing a number of control measures in line with our risk assessment and government guidelines to enable us to provide this service safely whilst allowing you to be able to enjoy your class with us.